Women in Open Source Lunch
Sponsored by Intel: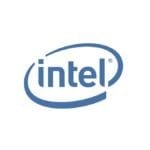 Date:
Wednesday, August 29, 2018
Time:
1:00 – 2:00pm
Who Should Attend
Join women and non-binary members of the open source community for an engaging, uplifting lunch!
How to Register
Please add the Women in Open Source Lunch to your current Open Source Summit Registration.
About the Women in Open Source Lunch
We'd like to invite all attendees that identify as women and those who identify as non-binary to join each other for a networking lunch at Open Source Summit. This is a chance to connect and network with each other onsite. We will begin with a brief introduction and then guests will be free to enjoy lunch and mingle with one another. All attendees must identify as a woman or non-binary and will need to register to attend.
Stay Connected With Our Events Newsletter