About Basel
Located in the heart of Europe, Basel sits on both banks of the Rhine at the idyllic triangle of France, Germany and Switzerland.  The City on the Rhine has over 2,000 years of history, with the first Celtic settlement in 30 B.C.
Basel is well known as the culture capital of Switzerland with numerous art galleries scattered throughout the city and the highest concentration of museums in the country.
It would not be a visit to Switzerland without indulging in some raclette or cheese fondue, both Swiss specialties.  You can also enjoy a glass of mulled wine while strolling through the Christmas market, one of the most beautiful and largest in the country.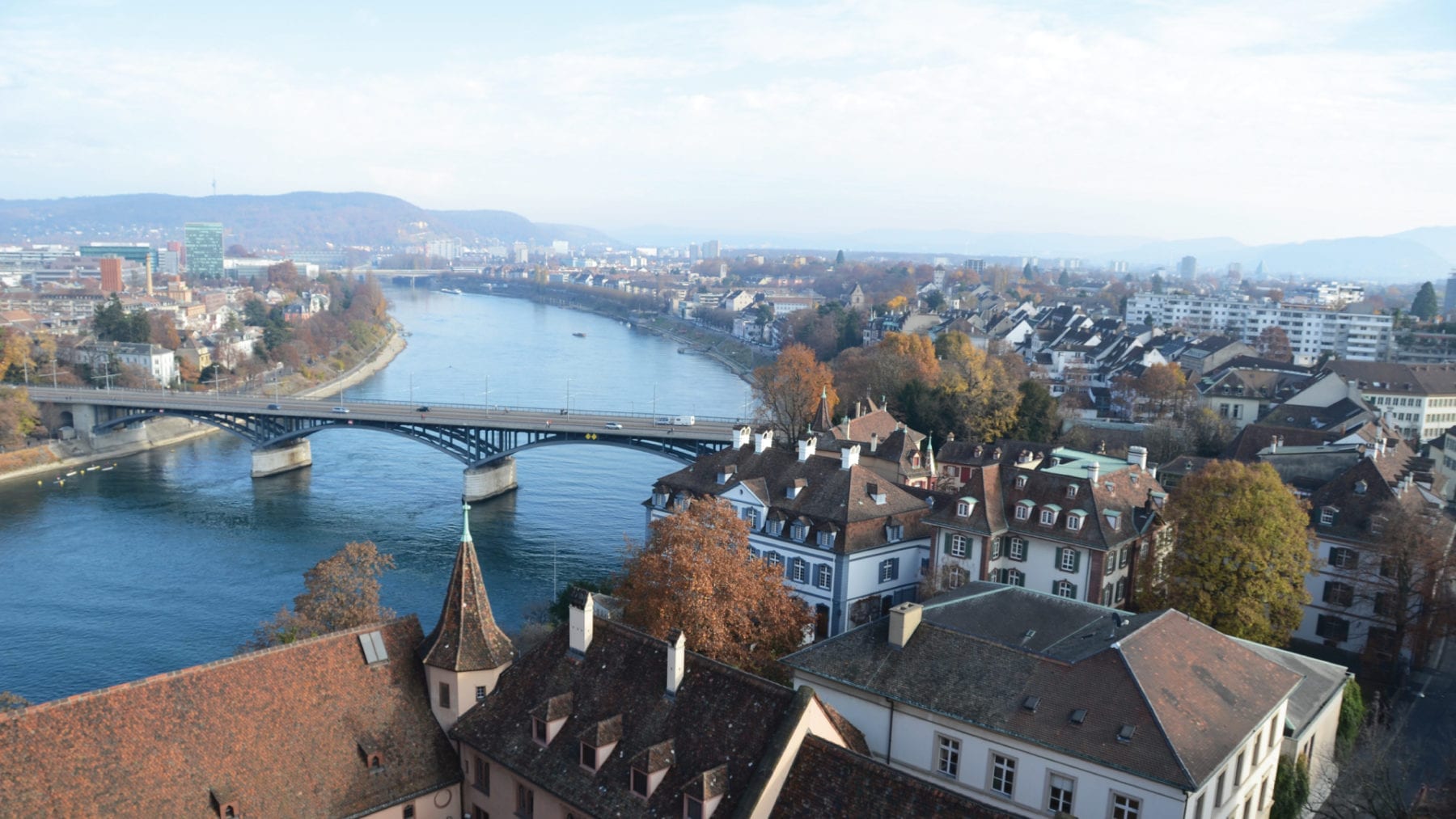 Visitors to Basel can travel throughout the city for free!  You will receive a personal guest card upon arrival at your hotel.  The card gives you access to free use of public transportation, guest wi-fi access, and a 50% discount on admission to all of Basel's museums.
The Swiss franc is the only currency accepted everywhere throughout Switzerland.  The euro is a foreign currency in Switzerland, so while accepted in some places, change will be in Swiss francs with a possible unfavorable exchange rate.
Have more questions?  You can visit the Tourist Information Center during your visit.