 Automated Testing Summit
October 31, 2019 | 8:00 – 18:00
Lyon Convention Centre
Registration Cost: $250

The Automated Testing Summit (ATS) is a new technical conference for companies and developers doing automated testing of Open Source products, particularly Linux-based products and services. It is dedicated to sharing knowledge, techniques, and standards for Open Source Quality Assurance.
The main organizer of ATS is the Core Embedded Linux Project of the Linux Foundation.
Automating Compliance with SPDX
October 31, 2019 | 8:00 – 12:00
Lyon Convention Centre
Registration Cost: $25

New tooling options are continuing to emerge to automate the compliance with open source license and attributions obligations, as well as describing the security concerns with shipping software. Each of these tools targeting different use cases and audiences.
Being able to share information between these tools enables the right tool to be used for the right task, and yet imported into databases that correlate the information from different tools. This workshop will review the current tools available, and spend some time focusing on the new emerging tooling. A group discussion of the gaps and goals for 2020 will round off the session.
CIP Mini Summit
October 31, 2019 | 8:00 – 13:00
Lyon Convention Centre
Registration Cost: $10

CIP mini summit is a half day, single track event on the topic of industrial open source system which based on Linux. The main goal of this event is to provide technical details and overview to develop industrial grade CIP open source base layer.
Topics to be covered:
State of Civil Infrastructure Platform
CIP SLTS kernel development (e.g. Patch management for collaboration with stable kernel team)
Security in industrial systems and its future
Safe software update for industrial IoT devices
Use cases of CIP open source base layer
CIP testing activities will be presented at Automated Testing Summit.
FOSSology – Hands on Training
October 31, 2019 | 13:00 – 18:00
Lyon Convention Centre
Registration Cost: $100

FOSSology is an open source license compliance software system and toolkit. As a toolkit, you can run automated license, copyright and export control scans from the command line. As a system, a Web interface provides you with a compliance workflow. License, copyright and export control scanners are tools used in the workflow. Analyzing open source license compliance requires expert knowledge. Consequently, the use of the tool requires an understanding of license analysis problems and how they are covered by FOSSology. This hands-on training session will provide this understanding.
The following elements are covered:
Challenges in real-world examples at license analysis
Learning how to cope with license proliferation and custom license texts
Efficiently managing large open source components with heterogeneous licensing
Saving work with reusing license conclusions of open source packages when analyzing
How FOSSology works with the SPDX standard
New features in the past year of FOSSology
This course will be valuable to anyone concerned with and involved in Open Source Management, including operational and legal executives, software development managers, open source program managers, and developers. Participants are encouraged to directly work on the given FOSSology software, in the best case on their own notebook computers for using FOSSology after the session as well. Assistance for installation will be provided.
NuttX Meetup Europe 2019
October 31, 2019 | 9:30-17:00
Lyon Convention Centre
Registration Cost: Complimentary – RSVP Required

NuttX is a realtime OS.
NuttX meetup Europe is a combination of lectures and open workshop sessions about NuttX. We invite professionals from various fields and organizations worldwide to share ideas.
Agenda:
9:30 – 10:00 Reception & Coffee
10:00 – 10:30 Introduction of NuttX (tutorial)
10:30 – 11:30 Introduction of Spresense board (tutorial)
11:30 – 13:00 Lunch break
13:00 – 14:00 Implementing a usrsock based Wi-Fi driver on NuttX (Technical)
14:00 – 14:30 Collision avoidance system (Technical)
14:30 – 15:00 break
15:00 – 15:30 Audio Player on Spresense board (Demo)
15:30 – 16:00 Web Camera on Spresense board (Demo)
16:00 – 17:00 PM (Lightning Talk)
OpenPOWER Summit Europe
October 31-November 1, 2019 | Marriott Lyon Cite Internationale
Registration Cost: $25 (if adding on to existing OSS EU registration)
Join us on October 31st & November 1st at the Marriott Lyon Cite Internationale for OpenPOWER Summit Europe, the OpenPOWER ecosystems prime event in the region. This event brings hardware and software developers, OpenPOWER Member companies, researchers and academics across the ecosystem to share learnings, highlight innovation and discuss the future of OpenPOWER. Architects, developers, executives, and end users will join together to:
Hear from industry and ecosystem leaders and visionaries on the future of OpenPOWER
Attend deep technical sessions on topics that are here today, tomorrow and on the horizon
Learn from the use cases of your peers as the use of OpenPOWER technologies becomes ever more pervasive in everything from ML/AI/DL to Databases, Desktops to HPC, FPGA/GPU acceleration to OpenCAPI.
REGISTER FOR OPENPOWER EU ONLY ADD ON TO OSS EU REGISTRATION
Open Source Software in Safety-Critical Systems Summit
October 31, 2019 | 8:00 – 17:00
Lyon Convention Centre
Registration Cost: $100

This summit is the second summit in the area of open-source software and safety-critical systems, being a further evolution of the last year's Linux in Safety-Critical Systems Summit 2018. In addition to Linux, this year we will reach out and include presentations from activities and experts around other open-source projects that aim towards use in safety-critical systems.
This is a chance to get together in-person to present ideas and discuss how to achieve safety of current and future systems that use open-source software.
This summit should be of interest to:
+ Open-source projects who want to share how they plan to make their software and development process suitable for the use in the safety-critical systems
+ Experts from certification agencies to present their expectations on certification of open-source software projects and its proper use in safety-critical systems
+ Product developers to present their system context, relevant safety requirements and how open-source software may contribute to these safety requirements
+ Safety Element out of context (SEooC) providers, e.g., providers of hardware or software elements in safety-critical systems, to exchange on assumed safety requirements and a reasonable allocation to system elements.
For those interested in presenting, the CFP is open.
Key dates:
Abstract submission deadline: September 7th, 2019
Author notification: September 21st, 2019
Conference: Thursday, October 31st, 2019
Real-Time Linux Summit
October 31, 2019 | 9:00-18:00
Lyon Convention Centre
Registration Cost: $30

The Real-Time Summit is organized by the Linux Foundation Real-Time Linux (RTL) collaborative project. The event is intended to gather developers and users of the Real-Time Linux. The main intent is to provide room for discussion between developers, tooling experts, and users.
Topics covering, but not limited to:
– Real-time Linux development
– Real-time Linux evaluation
– Real-time Linux use cases (Success and failures)
– Real-time Linux tooling (tracing, configuration, …)
– Real-time Linux academic work, already presented or under development, for direct feedback from practitioners community.
Covering recently available technologies, ongoing work, and new ideas.
If you'd like to submit proposal: https://bit.ly/2L9NHi2
Important Dates:
– CFP Close: Saturday, September 14th, 2019, 11:59PM PST
– Speaker notification: September 21st, 2019
– Conference: Thursday, October 31st, 2019
Questions on submitting a proposal? Email Daniel Bristot de Oliveira at bristot@redhat.com.
Redfish Workshop Europe 2019
October 31, 2019 | 9:00-17:00
Lyon Convention Centre
Registration Cost: Complimentary – RSVP Required

The Redfish Workshop is a one day event, with live demos that puts you in direct contact with Redfish Project technical experts. Its primary aim is to show sysadmin, architects and developers how to use the Redfish standard in their environments to benefit from a standard management layer for their deployments, configuration and management of systems. More information at Redfish on https://en.wikipedia.org/wiki/Redfish_(specification)
Our knowledgeable and engaging speakers will help you better understand topics like using DMTF tools for system configuration, using the REST API to perform Redfish operations from python, learning latest news on the standard and its future evolution. Through interactive sessions, demos and labs, you'll have a chance to network and better understand and practice the concepts presented.
This is a free of charge event, sponsored by Hewlett Packard Enterprise and SUSE.
Who can benefit:
System & Software Developers
Tech Leads / Development Leads
Software Architects
Chief Engineers
System Engineers
Development Engineers
DevOps / System Administrators
Application Engineers
Open Source Technologists
The detailed agenda will be soon available on the Event Web page at http://trac.project-builder.org/wiki/RedfishWSEurope2019, with one of our key speaker being Jeff Autor, HPE Distinguished Technologist and Redfish Forum Co-Chair who will be able to answer all your nasty (or more simple 🙂 questions about the standard and cover for us the latest news.
IMPORTANT: We have a limited number of seats available for this event so please register at https://framaforms.org/redfish-workshop-oss-europe-2019-registration-form-1567095132
State of the (LF) Edge
October 31, 2019 | 8:00 – 12:00
Lyon Convention Centre
Registration Cost: $25

The State of the (LF) Edge is a half-day, single-track event on the topic of IoT and Edge Computing. The main goal of this State of the (LF) Edge event is to provide an overview of LF Edge and the edge projects under the umbrella, share insight into what's to come, and offer an open forum to begin discussions around collaboration across edge projects, as well as complementary organizations and projects outside of LF Edge.
In exchange for the small registration fee of $25 for this add-on event, which ensures we can schedule more of these update sessions at future events, we will be including an afternoon break with snacks and sodas.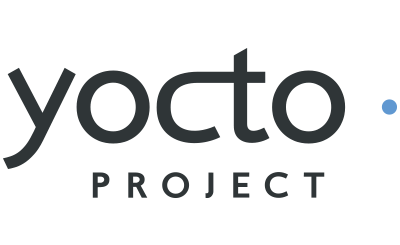 Thursday, October 31 – Friday, November 1, 2019 | 9:00am – 5:00pm
Lyon Convention Centre

The Yocto Project Summit, scheduled for October 31-November 1, 2019 at the Lyon Convention Centre, Lyon, France, is a technical conference for engineers, open source technologists, students and academia in the OSS space. Organized in conjunction with ELCE 2019, this 2-day event is where individuals will learn about Yocto Projects' direction — including, but not limited to, new releases, development tools, features — get training on the next wave of embedded Linux technologies (segment previously known as Yocto Project Developer Day), and network with their industry peers, Yocto Project maintainers and experts.
For the first time, the Yocto Project Developer Day has expanded its scope to include both the workshop for engineers building customized Linux distributions and applications, as well as an open forum where maintainers, trainers, and users present papers on how the project is evolving and how they are using it.
Why Attend?
Learn how Yocto Project-based software and new features, never seen before in the community, can help harness the power of automation and cross-compiling to overcome development barriers and formulate efficient approaches to follow CI/CD models, DevOps practices, cybersecurity requirements and more.
Summit attendees will:
· Hear from Yocto Project maintainers about current release topics such as automated testing, optimized builds, automated CVE analysis, SPDX license identifiers, automated recipe upgrades
· Attend sessions on DevOps, cybersecurity, containers, edge computing
· Gain hands-on experience with the Yocto Project infrastructure and tools
Attending the Yocto Project Summit will provide you with a strong base of knowledge around the Yocto Project developer tools and how they are being used in the industry.
Registration Cost:
Early Registration: $179 (through August 23, 11:59 pm PST)
Standard Registration: $209 (August 24 – September 27, 11:59 pm PST)
Late Registration: $249 (September 28 – Event)
Program
Day 1: Keynote and general sessions on Yocto Project technology and usage (CFP open, see information below)
Day 2: Breakout sessions containing 2 tracks
Track 1: Yocto Project workshop-hackathon
Track 2: Yocto Project and OE maintainers meeting
Lunch and snacks are offered on both days.
Social Event
Day 2: Join us for an evening reception with drinks and appetizers.
Who Can Benefit:
• System/Software Developers
• Tech Leads / Development Leads
• Software Architects
• Chief Engineers
• System Engineers
• Development Engineers
• Embedded Engineers / Programmer
• DevOps / System Administrators
• Application Engineers
• Open Source Technologists
If you are interested in submitting a proposal to speak at the Yocto Project Summit, click here for more information.
ADD TO OSS EU REGISTRATION REGISTER FOR YOCTO PROJECT SUMMIT ONLY
Zephyr LTS 1.14: An Open Source RTOS you can get on board with
October 31, 2019 | 8:00 – 12:00
Lyon Convention Centre
Registration Cost: $50

A half-day, single-track event designed to introduce you to the leading Open Source RTOS built with safety and security in mind. Attendees will learn why Zephyr is gaining the attention of developers, with its support for BLE, OpenThread, LTE-M/NB-IoT cellular communications, and more. Learn about the latest security enhancements with Zephyr OS LTS, as well as the progress toward Functional Safety Certification.
In the second half of the session, attendees will receive hands-on experience with boards which have been graciously donated by Zephyr Platinum Member Nordic. Stay tuned for specifics.