 October 22-24, 2018
Edinburgh International Conference Centre
Edinburgh, UK
#ossummit
VIEW THE SCHEDULE
Better Together Diversity Social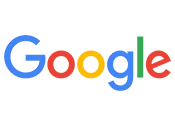 Date: Sunday, October 21
Time: 5:30pm – 6:45pm
Location: Atrium – Sheraton Hotel & Spa, Level 2
*Drinks and light refreshments will be available
Who can attend? Underrepresented minorities in tech: women, people of color, LGBTQA+, and people with disabilities
Is this event open to allies? No. Allies are incredibly important to further diversity in tech and the world, however, at this time, we've chosen to limit attendance to underrepresented minorities in tech, to provide this community a dedicated space to share their unique experiences & perspectives.
Allies can support diversity in tech at OSS Europe by:
Please add the Better Together Diversity Social to your current Open Source Summit Europe Registration by clicking the button below.
Add Better Together Diversity Social to your OSSEU Registration
Open Source Summit Europe Diversity & Inclusion Initiatives
To view a sampling of the ways in which The Linux Foundation supports diversity and inclusion at Open Source Summit Europe, visit the Diversity & Inclusion page.
Stay Connected With Our Events Newsletter