 Located by Edinburgh Castle, the venue is a 2-minute walk from Edinburgh International Conference Centre.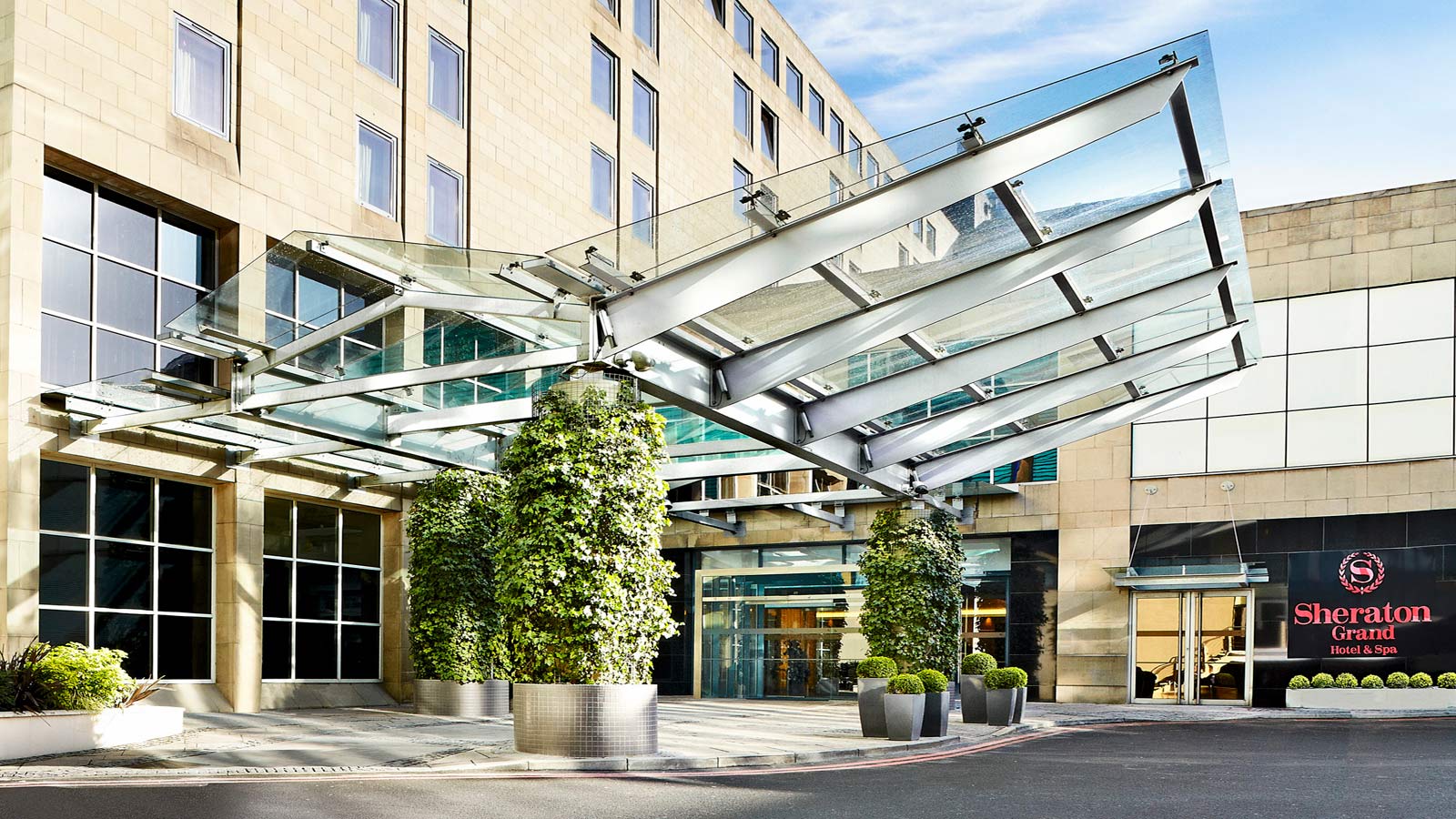 ALTERNATIVE HOTEL ACCOMMODATIONS
The Linux Foundation has not contracted a block of rooms at the hotels listed below and cannot guarantee rates or availability.
Apex Grassmarket Hotel
31-35 Grassmarket, Edinburgh EH1 2HS, UK
TEL: +44 131 300 3456
Located 950 meters from the Sheraton
*Rates starting at £150
Novotel Edinburgh Centre
80 Lauriston Place, Edinburgh, EH3 9DE, UK
TEL:+44 131 656 3500
Located 800 meters from the Sheraton
*Rates starting at £220
Haymarket Hub Hotel
7 Clifton Terrace, Edinburgh, EH12 EDR
TEL: +44-131-3479700
Located 800 meters from the Sheraton
*Rates starting at £100
NEGOTIATED HOTEL BLOCKS - SOLD OUT
The following hotel blocks are closed – if you wish to book at any of these hotels, please contact the hotel directly for rates and availability.
Important: The Linux Foundation will never reach out to attendees by phone to make hotel reservations for our conferences. Please be advised that the most secure way to book in our discounted room block is by using the direct booking like provided above, or by calling the hotel directly. If you do receive a phone call from someone claiming to be with The Linux Foundation or the hotel and they attempt to sell you a hotel room, please email us at events@lfenergy.org.
If you have any questions related to the room block or conference hotel, please email the events team at events@lfenergy.org.
Getting to the Sheraton Grand
Airport Information
From Edinburgh Airport (EDI)
Estimated Taxi Cost: £25 – £30
Estimated Time by Taxi: 20 – 25 minutes
Parking
Car parking is available at the Sheraton Grand Hotel & Spa on the bottom two floors of the adjacent One Spa building.  The car park can be accessed from West Approach Road.  The cost is £5.00 – £24.00.
Visit Parkopedia to see currently available car parks, pricing, and locations.
Public Transportation
Bus, Rail, and Tram are all options to/from the airport, as well as within Edinburgh city limits. The Sheraton Grand is located near the Shandwick Place stop (Stop SC).