December 10 – 13, 2018  |  Washington Convention Center, Seattle, WA
Located in the heart of Seattle, a city resonating with innovative minds and a vibrant arts scene, WSCC is within walking distance of world-class hotels, restaurants, entertainment and attractions. With a longstanding commitment to sustainability, public art and modern technology, WSCC serves its surrounding community and provides visitors with a truly unique Northwest experience.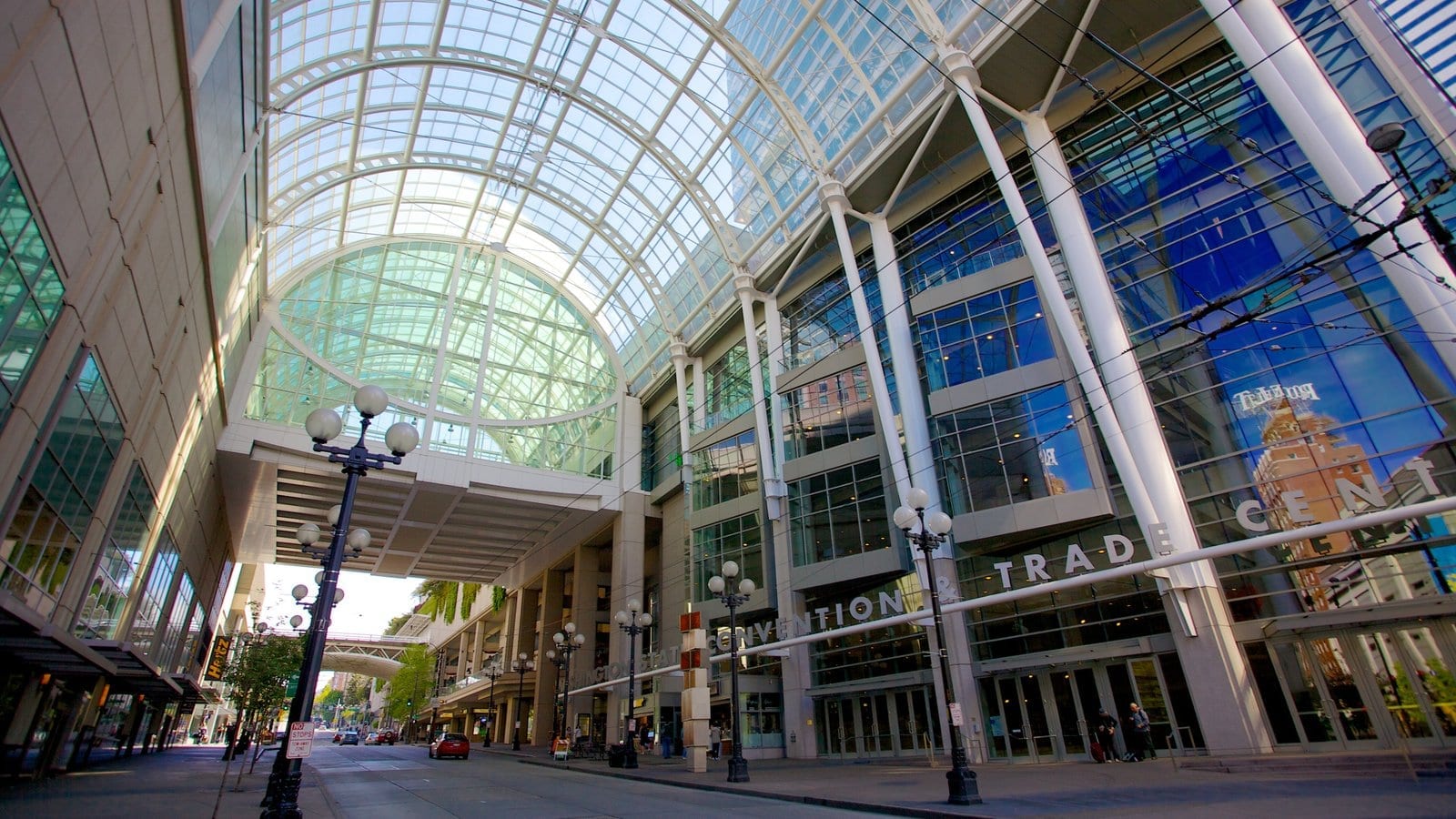 Parking for WSCC
We recommend parking in one of the two garages operated by the WSCC: the WSCC Main Garage or Freeway Park Garage.
WSCC Main Garage
Entrance: On 8th Avenue, between Pike & Seneca Streets
Clearance: 6'5″
Hours: 5:30am – 12:00am (Staffed 7:00am – 12:00am); access through WSCC closes at 10pm on non-event nights
Freeway Park Garage
Entrance: On Hubbell Place, between Pike & Seneca Streets
Clearance: 6'9″
Hours: Monday – Friday, 5:30am – 8:00pm (Unstaffed); may be closed on major holidays unless prior event arrangements are made
Important: The Linux Foundation will never reach out to attendees by phone to make hotel reservations for our conferences. Please be advised that the most secure way to book in our discounted room block is by using the direct booking like provided above, or by calling the hotel directly. If you do receive a phone call from someone claiming to be with The Linux Foundation or the hotel and they attempt to sell you a hotel room, please email us at events@cncf.io.
If you have any questions related to the room block or conference hotel, please email the events team at events@cncf.io.
Sheraton Seattle Hotel Parking
On-site parking, fee: 57 USD daily
Valet parking, fee: 57 USD daily
Public Transportation
Bus Station: Seattle Amtrak Bus Stop, 1 mile S from hotel
Subway Station: Westlake Station, 1 mile W from hotel
Attendees can save 20% on airport parking reservations at over 30 major U.S. airports with CheapAirportParking.org. To book, enter promo code KCCNC.
Before contacting us, please review all event pages as answers to many questions are readily available throughout this site. If you cannot find the answer to your question and would prefer to email us, please contact events@cncf.io.
Stay Connected With Our Newsletter
Sign up to be kept up-to-date on the latest developments around KubeCon + CloudNativeCon, like keynote announcements, important schedule and event notifications, exclusive offsite activities, and more.