 First-time Attendee Breakfast
Monday, October 28 | 8:00 – 8:45
Forum 1-3 Foyer (Level -2)
Registration Cost: Complimentary – Pre-Registration Required

Who Should Attend?
All first-time attendees to Open Source Summit + Embedded Linux Conference Europe!
We know what it feels like to attend a conference for the first time, and we want to help make that experience a little easier for our first-time attendees. Meet other newcomers, as well as Open Source Summit Europe veterans, at this informal breakfast. In addition, pick up invaluable tips and tricks on how to best navigate the event.
5K Fun Run
Tuesday, October 29 | Meet at 6:45; Run from 7:00 – 8:00
Location: Meet in the lobby of one of the host hotels below
Registration Cost: Complimentary – Pre-Registration Required

Don't forget to pack your running gear because the Fun Run is on! Runners will be able to see some local Lyon sights while getting their morning workout in! Participants will be required to provide their own running attire and water.
The 5K Fun Run will start and finish at 3 hotels, attendees can pick whichever location is most convenient for them:
+ Lyon Marriott Hotel Cite Internationale (70 Quai Charles de Gaulle)
+ Radisson Blu Hotel (129 Rue Servient)
+ Warwick Reine Astrid-Lyon (24 Boulevard des Belges)
Women in Open Source Lunch
Tuesday, October 29 | 12:55 – 14:25
Location: Prestige Gratte Ciel (Level 2)
Registration Cost: Complimentary – Pre-Registration Required
We'd like to invite all attendees that identify as women or non-binary to join each other for a networking lunch at Open Source Summit Europe. This is a chance to connect and network with each other onsite. We will begin with a brief introduction and then guests will be free to enjoy lunch and mingle with one another. All attendees must identify as a woman or non-binary and will need to register for Open Source Summit Europe to attend.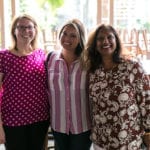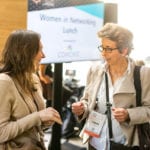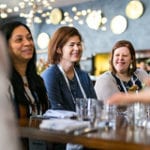 Morning Sightseeing Bus Tour
Wednesday, October 30 | Meet at 6:45, Tour from 7:00 – 8:00
Location: Meet outside the Centre de Congrès de Lyon
Registration Cost: Complimentary – Full: Sign up for the Waitlist

Want to see the sights of beautiful Lyon? Sign up for our complimentary Sightseeing Bus Tour! Attendees will see Lyon by double-decker bus with an audio-guided tour available in 8 languages (French, English, German, Italian, Spanish, Russian, Chinese and Portuguese). During the tour, attendees will see the Presqu'île, Place Bellecour, Place des Jacobins, Terreaux, Painted Wall, parts of Old Lyon, Fourvière, Parc des Hauteurs… and so much more!